Eye on Ohio is committed to covering all Ohioans, not just a limited demographic segment. So our strategy has been to pull from a diverse group of journalists. Over the past five years, we have incorporated 70 different writers, from all walks of life: 54 percent of those journalists identified as female, while 20 percent were people of color.
Here's a bit more about some of our writers:
Miesha Wilson Headen is the recipient of Best Minority Issues Reporting from the Society of Professional Journalists, a BINC Bookseller Activist Award, and a CLE AKR Informed Communities Award from the Cleveland Foundation. She is the former mayor of Richmond Heights, Ohio, where she lives with her husband and two sons. She graduated from Columbia University and Ursuline College.
Journalist Expertise: Headen specializes in covering the Cleveland area and issues affecting women, such as this piece on infant mortality rates.
Twitter: @mieshaheaden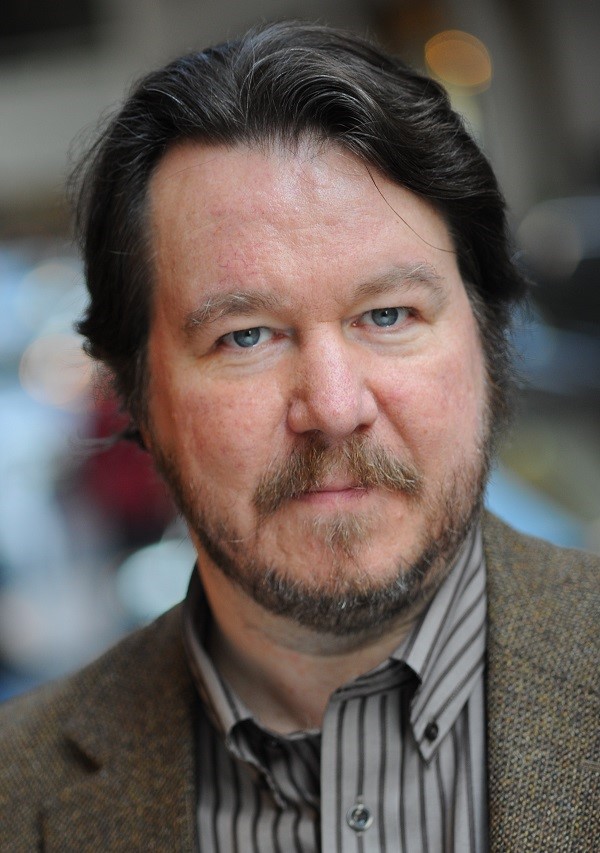 Christopher Johnston has been an independent journalist for 35 years. He has published 3,500+ articles in publications including American Theatre, Christian Science Monitor, History Magazine, Leaps, and Scientific American. His book, Shattering Silences: Strategies to Prevent Sexual Assault, Heal Survivors, and Bring Assailants to Justice (Skyhorse) was published in May 2018. He is a member of the Board of the American Society of Journalists and Authors and serves on ASJA's Diversity, Equity, Accessibility and Inclusion Task Force. He recently received a one-year fellowship from the Solutions Journalism Network to focus on writing about human trafficking. He occasionally teaches creative nonfiction at Cleveland State University and professional writing workshops for Literary Cleveland and the William Skirball Writer's Center. He graduated with a BA and MA in English from John Carroll University.
Journalist Expertise: Johnston specializes in covering the Cleveland area and issues surrounding domestic violence and human trafficking, such as this piece on helping sexual assault victims.
Twitter: @SeeChrisWrite
Kowalski is an Ohio-based journalist who reports on energy, policy, science and social issues for Eye on Ohio and other outlets. In the course of her journalism career, she has written more than 750 articles and penned 25 books. She is an alumna of the Harvard Law School and has also spent 15 years practicing law.
Kowalski is an active member and has served as a director for the Society of Environmental Journalists. She also is a member of the National Association of Science Writers and the Society of Professional Journalists.
Kowalski's work has been honored multiple times by the Society of Professional Journalists' Ohio's Best Journalism awards. Some of her books have also won recognition from the ASPCA, the Society of School Librarians International, and the National Science Teachers Association and Children's Book Council. Her journalism fellowships include programs with the Heinrich Boell Foundation, the Marine Biological Laboratory, the Institute for Journalism & Natural Resources, and the CUNY Resilience Fellowship Program.
Twitter: @KMKowalski
Contact: [https://kmkowalski.weebly.com/contact.html]
Journalist expertise: Kowalski specializes in covering energy and environmental issues, such as our Eye on Utilities newsletter.
Board of Trustees
Duane Pohlman, President
Duane Pohlman is widely considered one of the premier television investigative reporters and respected anchors in the country. Over the past 20 years, his award-winning investigations at television stations around the country have uncovered the resurgence of the Ku Klux Klan, government corruption, nuclear security cover-ups, slaughterhouse violations, treated wood poisonings, injustices at coffee plantations, stolen babies in Guatemala and list goes on. Many of his investigations have triggered major changes, including Congressional investigations and local prosecutions. Duane has won more than 100 national, regional and state awards – including Emmys, Murrows, SPJ and AP awards, had he has been named Reporter of the Year six times in three states. He is also a leader, having served as a board member, treasurer and vice president on the board of Investigative Reporters and Editors (IRE) and a board member for NATAS (Emmy) Lower Great Lakes Chapter. Duane is currently an investigative reporter at WKRC in Cincinnati, Ohio and is recommitting his strong journalistic background and storytelling abilities to reinventing as a leader in the emerging new media landscape and non-profit news world.
William Eadie
William Eadie is an Ohio nursing home abuse and neglect lawyer at the Eadie Hill Trial Lawyers law firm headquartered in Cleveland, Ohio. William recognizes the vital role investigative journalism plays in keeping government, corporations, and powerful people honest and accountable. Accountability is a core part of their law practice. Along with his law degree, William earned a business degree (MBA) from the Weatherhead School at Case Western Reserve university. Besides trying jury cases, William has argued cases before the Eighth and Ninth Ohio Appellate District Courts, as well as the Ohio Supreme Court. William is an Ohio native raising three daughters with his wife, Christine, in Cleveland. He volunteers in Cleveland Public Schools, working with high-schoolers to learn about our Rights, Responsibilities, and Realities under the U.S. Constitution as part of the Cleveland Metropolitan Bar Association's 3Rs program. He also serves on the CMBA's 3Rs steering committee.
William Horvath, II
Horvath is an experienced software developer and avid Agilist who serves as a Principal Consultant at Improving Columbus. Prior to Improving, Horvath founded a company to program the first release of an electronic medical records (EMR) software system in Java. Over the course of his career, he has studied Industrial/Organizational Psychology, worked as a consultant to Congress, created Coders Helping Recruiters, and volunteered as a youth coach for the Sylvania Soccer Academy, among other things. In his spare time, he enjoys spreading ideas at tech events, making art, and mentoring up-and-coming software developers.
Ian James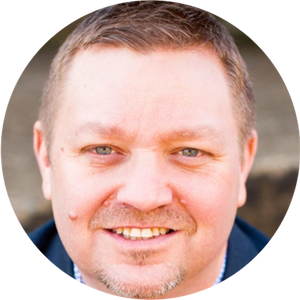 Ian James founded The Ideation Lab, LLC (TIL), and provides the Company's strategic vision, and development leadership. He has raised roughly $100M in capital investment for various operations since 2014. In 2016, Politico Magazine named Ian one of the United States' most influential political thought leaders. Before The Ideation Lab and SanaMundi, Ian ran a successful marketing and advocacy firm that oversaw the collection of nearly 7 million signatures to place issues before voters. At that time, his firm developed the blueprint to amend the Ohio Constitution for casino gaming. He also served in numerous governmental offices, including senior campaign staff and lobbying positions, corporate executive for Merv Griffin's Players International in Illinois, Louisiana, Missouri, and Nevada.
George Q. Johnson
University of Akron alum George Q. Johnson was born in Berea Ohio and moved to Akron Ohio in 1976. Johnson started with the city of Akron in 1980 in the Department of Highway Maintenance and worked his way up in various positions over many years. In 2003 AFSCME International sponsored his attendance at the AFL-CIO's organizing Institute in Chicago, Illinois. After finishing the class number one out of 36 attendees from around the country he was asked to stay in Chicago. After spending several months working that campaign in July of 2003 he was offered a full-time position as a Field Organizer with AFSCME Ohio Council 8 in Columbus Ohio. He held that position until September 2009 when he decided to return to the city of Akron. Johnson was elected Union President for the city of Akron's AFSCME Local 1360 in January 2010 and served until February 2016. He is also served as the Akron Regional Vice President on AFSCME Ohio Council 8 Executive Board from 2014 to 2017, Chairman of AFSCME Ohio Council 8's endorsement committee covering 9 counties of Northeast Ohio and served as the Akron Regional Vice President to the Tri-County Regional Labor Council AFL-CIO and a member of their endorsement committee covering 3 Counties in Northeast Ohio. Among his many union awards, letters of appreciation, and certificates of appreciation from city officials and community organizations, in May 2016 he received the Tri-County Regional Labor Council AFL-CIO 's Leo Dugan award for outstanding voluntary service to the Community. After serving in various leadership positions Johnson retired from the city of Akron in 2021. He now works part-time as a laborer consultant. He enjoys fishing, riding his motorcycle and playing with his grandkids.
Warner Mendenhall
Warner Mendenhall is one of Ohio's leading public interest attorneys. His interest in local government law began in the early 1990s when he served two terms on Akron's City Council, then later obtained his law degree. His practice has centered on stopping government abuses, protecting civil rights, representing whistleblowers as well as home owners and businesses against eminent domain actions. He's also explored abuse of government funds related to military contractors and Medicare and Medicaid. His areas of expertise include the Federal False Claims Act, eminent domain defense and local government law. Warner has a long history of helping citizens gain access to public records and helped develop language for Akron's City Charter.
Sadie Palmisano
Sadie Palmisano is Director of Analytics at Aver Inc., a healthcare technology company located in Columbus, Ohio. She has a double BA in International Affairs and French from Xavier University, and a Masters in Public Health from The Ohio State University. Sadie has spent her post-graduate career using the power of data to improve quality outcomes and reduce costs in healthcare. Sadie developed a passion for local and state news while working as a radio reporter and weekend news anchor for WOSU Public Media during graduate school. A lifelong Ohioan, Sadie resides in Upper Arlington with her husband, Mike, and their two children.
Lucia Walinchus, Esq., Executive Director

Lucia Walinchus is an award-winning journalist, attorney and ice hockey addict. Walinchus has written more than 500 articles for various publications throughout her career and was named a 2016 Fulbright Berlin Capital Program Scholar. She has been featured as a guest speaker on CNN and is a contracted freelancer for the New York Times. Her work has previously been recognized as the Best Investigative Reporting in Ohio, the Best Data Journalism in Ohio, and the Best Public Service Journalism. By investigating police practices throughout Oklahoma, she was able to write an exposé detailing how infrequently Oklahoma police fingerprint evidence, especially in rural areas, even if possession is an issue. For another story, she analyzed thousands of records to determine that Oklahoma City Landlords win 95 percent of contested cases. In 2019, she teamed up with the Pulitzer Center to show how a tax loophole raises property tax rates for small business owners, and spearheaded a major investigation with the Cincinnati Enquirer that showed African American neighborhoods have far more stops than white ones. In 2021, her project using AI to look at public records showed that land banks favor some areas over others. Walinchus has a degree in Journalism from American University and a Juris Doctorate from California Western School of Law.
Board of Advisors
Dorian Barrett
Dorian Barrett was a Senior Investigative Producer & Special Projects Coordinator at WEWS-TV in Cleveland, a position in which she managed and directed a team of six specialized journalists. In her nearly six years with the station, Barrett also spent time enterprising and researching stories for in-depth investigations and special reports. Her work earned her an EMMY and several Ohio SPJ, Press Club of Cleveland and Ohio Associated Press awards and nominations. Prior to WEWS, Barrett was an Associate Producer and Field Producer at CNN in Atlanta, Georgia, working primarily with the documentary series, CNN Presents and biography series, People in the News. She also contributed extensively to CNN's coverage of 9-11 and related news events and stories thereafter. Barrett also has experience in public relations, marketing and digital media. Barrett has a bachelor's degree in Communications (Broadcasting) from Ohio Northern University. She is starting a new position soon.
Walt Bogdanich
Walt Bogdanich became the investigations editor for the Business and Finance desk of The New York Times in January 2001. He was named an assistant editor for the paper's newly expanded Investigative Desk in 2003. Before joining The Times in 2001, he was an investigative producer for "60 Minutes" on CBS and for ABC News. Previously, he worked as an investigative reporter for The Wall Street Journal in New York and Washington. He also worked for The Cleveland Press and The Plain Dealer. Born in Chicago on Oct. 10, 1950, Mr. Bogdanich graduated from the University of Wisconsin in 1975 with a degree in political science. He received a master's degree in journalism from Ohio State University in 1976. In 2008, Mr. Bogdanich won the Pulitzer Prize for Investigative Reporting for the series "A Toxic Pipeline," which tracked how dangerous and poisonous pharmaceutical ingredients from China have flowed into the global market. Mr. Bogdanich also won the Pulitzer Prize in 2005 for National Reporting for his series "Death on the Tracks," which examined the safety record of the U.S. railroad industry, and in 1988 for Specialized Reporting, for his articles in The Wall Street Journal on substandard medical laboratories.
Rebecca Cantrell
Rebecca Cantrell proudly resides in Xenia with her husband, Roger, and son Kaleb. Her oldest son, Jake is a recent graduate of John Carroll University and a commissioned officer for the United States Army Reserve. Rebecca returned to Wright State University (WSU) after a career with DHL and the commercial airline industry. She graduated in 2011 with a BA in Political Science, 2012 with an MA in Applied Behavioral Science and received a post-baccalaureate certificate in Nonprofit Leadership in 2014. In July 2016, Rebecca received her Master's in Public Administration (MPA) with a Nonprofit Management concentration. Cantrell's MPA research project focused on Xenia's urban core and its downtown revitalization. Cantrell is the 2013 Exemplary Fundraising Award recipient from the WSU Nonprofit Leadership Alliance (NLA), 2012-2013 WSU Graduate Student of the Year in the Applied Behavioral Science program, WSU CoLA Graduate Student of Excellence Award, 2013. In 2014, she received the WSU NLA Community Service Award. In the nonprofit sector, Rebecca has served as a development advisor for CSU Institutional Advancement (2012) and Central State Athletics (2013), Ohio Robotics Executive Director (2013-2014), and Epilepsy Foundation Western Ohio Development Manager and Community Advocate (2014-2016). Cantrell currently serves as the Director of Development and Marketing for K12 Gallery & TEJAS where her principal charge is to create numerous, efficient, and compelling opportunities for donors to support the gallery and its art-accessibility focus. Rebecca volunteers in a variety of non-profit leadership positions. In 2014, Cantrell served as the VP and Events Chair for Wright State University Nonprofit Leadership Alliance (WSU NLA). Cantrell also served on advisory councils for many local youth organizations such as XYAA, Xenia Youth Athletic Association (2010-2013), Reds Rookie Success League Dayton (2013-2014), Xenia Select Bucs Baseball Co-Founder (2012-2016) and Xenia Hometown Christmas 2016-2018, as Events Chair.
Stephanie Czekalinski
Stephanie Czekalinski is an investigative / public service journalist based in Cleveland, Ohio. She has covered a myriad of topics: politics, demographics, homicides, immigration, domestic violence, political scandals, local, state and federal politics, police action, and women's issues.
She loves to do deep research and get sources talking about their areas of expertise and their lives. She is a document hound, a data-nut and a connoisseur of sunshine laws and public records. She has built her career on the power of independent, non-partisan research reporting.
She has a Masters of Arts and English Literature from the Citadel and the College of Charleston. She also has an undergraduate degree in English Literature from Wittenberg University and a TESOL certificate from Columbia University.
Edward Esposito
Edward "Ed" Esposito is Vice-President of Information Media for the Rubber City Radio Group in Akron, Ohio. He oversees the award-winning news department of radio stations WAKR-AM, WONE-FM, WQMX-FM in Akron, Ohio and WNWV-HD in Cleveland, Ohio as well as www.AkronNewsNow.com, a four-time national award-winning news website. Esposito is also a panelist and contributor to "Feagler & Friends" on Ideastream/WVIZ-TV in Cleveland. Esposito serves as Trustee and Treasurer of the Radio Television News Directors Foundation (RTNDF) following a term as chair of RTNDA 2008-2009 and chair of RTDNF 2009-2010. RTDNA service included two years as chair of the Finance Committee and member of the Executive Committee. He also represents broadcasters as a member of the Ohio Newspaper Association's Ohio Coalition for Open Government and serves on Northeast Ohio AMBER Task Force. He has served as President of the Ohio Associated Press Broadcasters and as a board member of the Akron Press Club. Prior to joining Rubber City Radio Group in May 1998, Esposito worked for Cleveland radio stations WWWE (now WTAM), WLTF (now WMVX), WDOK and WRMR. While in Cleveland, Esposito also hosted "America's Work Force", a daily talk program produced for the Cleveland AFL-CIO. He has written video presentations for a variety of labor unions in Northeast Ohio. Other experience includes radio and television positions in Cincinnati and various markets in West Virginia. Esposito has served as a panelist and lecturer for the University of Missouri School of Journalism programs in Kunming, China and Nanjing, China. He was also part of a seven-journalist delegation in 2013 visiting Pakistan as part of a program sponsored by the International Center for Journalists and U.S. Department of State.
Jonathan Greene
Jonathan Greene spent more than fifteen years in broadcast and cable news, earning his first Associated Press award for spot news as a part-time reporter at WSYR-AM in Syracuse, NY. He went from there to producing newscasts at TV stations in Rochester, Buffalo, Syracuse, Long Island, and New York City, Columbus OH, Raleigh-Durham NC, and Providence RI. He returned to Rochester as News Director of WROC-TV, went on to Court TV as ND of the syndicated strip INSIDE AMERICA'S COURTS, then became the first news director of Bay News 9, Tampa Bay's 24-hour cable news channel. From there he returned to Court TV, producing hour-long documentaries for the program CRIME STORIES and earning a Columbia-DuPont Award for "The Interrogation of Michael Crowe." Greene's current career scripting television drama began with an eleven-year stint as writer and, eventually, Co-Executive Producer of the still-running NBC hit series "Law & Order: Special Victims Unit." His episodes earned the show several Emmy nominations and one win, and he's been a finalist for both the Humanitas Prize and the Edgar Award. He held the same position on the CBS medical drama "A Gifted Man" during the 2011-2012 season. Greene is also the co-author of two novels, Kill Switch(published January 2012) and Kill Again, scheduled for publication in 2014. A native of the New York City suburbs, he lives in Los Angeles.
Doug Haddix
Doug Haddix is the former Executive Director of Investigative Reporters and Editors. Previously he served as assistant vice president for Editorial Communications at The Ohio State University, where he led a 20-member team of writers, editors, reporters and photographers. He was also the director of the Kiplinger Program in Public Affairs Reporting, one of the nation's leading journalism fellowships for social media and digital reporting tools. Before that, he worked as a training director for Investigative Reporters and Editors (IRE) and as projects editor at The Columbus Dispatch, where he directed investigations and computer-assisted reporting.
Brant Houston
Brant Houston is the John S. and James L. Knight Foundation Chair in Investigative and Enterprise Reporting and teaches investigative and advanced reporting in the Department of Journalism at the University of Illinois. He is a founder and chair of the board of directors for the Investigative News Network, a consortium of nonprofit investigative news organizations. Houston formerly worked as executive director of Investigative Reporters and Editors, a 4,000-member organization, and as a professor at the University of Missouri School of Journalism. Before joining IRE, he was an award-winning investigative reporter at daily newspapers for 17 years. During 14 years at IRE, Houston oversaw the creation of numerous training programs nationally and internationally and also helped it strengthen and increase its membership. Houston is the author of three editions of the textbook, "Computer-Assisted Reporting: A Practical Guide," and co-author of the fourth edition of "The Investigative Reporter's Handbook." Houston co-founded the Global Investigative Journalism Network in 2003.
Karl Idsvoog
Karl Idsvoog is a multimedia trainer and consultant who has completed highly successful media development missions for the U.S. Department of State, the International Center for Journalists, Internews, Radio Free Asia and IREX. Having worked as an investigative reporter, producer and manager in local, network and syndicated television and online journalism, Karl moved into training and education following the bankruptcy of APBnews.com. At APBnews.com, he oversaw usability testing and managed the site's most successful interactive applications. He partnered with attorney Dave Marburger to write a book on Ohio's public records laws, Access with Attitude. Karl has bachelor's and master's degrees in journalism from the University of Wisconsin, Madison and was a Nieman Fellow at Harvard University. He currently teaches a range of multimedia journalism courses at Kent State University.
David Knox
David Knox became managing editor of The (Medina County) Gazette in July 2012, to round out a nearly four-decade decade career in Ohio newspapers. Starting in the '70s at a weekly in an ethnic Cleveland neighborhood, Knox next spent 10 years at The (Elyria) Chronicle-Telegram, where he won numerous awards as a reporter and left as city editor. In 1991, he joined the Akron Beacon Journal. He was one of the reporters involved in a yearlong examination of the state of the black community awarded the 1994 Pulitzer Prize for public service. In 1999, he was named the Beacon Journal's first computer-assisted reporting manager. He was senior reporter on the 2008 series, "The American Dream – hanging by a thread," which was grounded in research Knox did as a 2007 fellow of the Kiplinger Program in Public Affairs Journalism, at Ohio State University.
Hagit Limor
Hagit Limor serves as a national award-winning investigative reporter as well as an Electronic Media professor at the University of Cincinnati. Hagit also has led the Society of Professional Journalists as its national president, representing 8,000 journalists across the United States and continues to serve as chair of the SPJ Legal Defense Fund and as a member of its Ethics Committee. Hagit sits on the national board of the Sigma Delta Chi Foundation, which promotes excellence and ethics in journalism through educational programs and grants for journalism-related projects. Hagit has won dozens of national, regional, state and local awards including ten Emmy Awards, three national Sigma Delta Chi Awards from the Society of Professional Journalists, a National Headliner Award, and national finalist for the Investigative Reporters and Editors Association.
Karen Olstad
Karen Olstad joined WOSU Public Media in Columbus, Ohio as its Chief Operating Officer in 2009. Karen came to WOSU from Alaska Public Telecommunications in Anchorage, Alaska, where she was Vice President of Operations and Chief Financial Officer. In addition to her position at Alaska Public Telecommunications, she worked for 19 years for Washington State University's joint NPR/PBS licensee, rising to the position of Associate General Manager and Chief Financial Officer and serving two years as Acting General Manager. Over the years, she has served on numerous committees in public media and as chair of the Public Broadcasting Management Association (now PMBA). She is currently the President of Ohio Public Radio and Secretary of Public Radio in Mid America. Karen holds a Bachelor of Arts degree in Business Administration from Washington State University and is a member of the Board of Directors of its Alumni Association.
Sarah Reinbolt
Sarah Reinbolt is an Integrated Marketing professional who has focused on building audience awareness and engagement for early adopter, tech, and arts and cultural entities in NEO for over 12 years. She is known as a branding engagement expert, using both traditional and emerging digital methodologies to integrate strategic communication channels. She received her BA in Journalism from The Ohio State University. Her dual MBA is in Marketing and Technology from Case Western Reserve University's Weatherhead School of Management.
Randy Walk
Randy Walk is a multimedia storyteller with a passion for cinematic narratives. He is currently a multimedia producer at The Ohio State University. Before transitioning to higher-ed in 2010, Randy was a multimedia journalist for The Columbus Dispatch in Columbus, Ohio. For 14 years, he was a video editor on live sports broadcasts for various clients including: FOX, ABC and ESPN. His work has been recognized by: the Associated Press, the Ohio News Photographers Association, The Society of Professional Journalists, the National Press Photographers Association and The Press Club of Cleveland. Randy has conducted multimedia workshops for various organizations including: the Ohio Newspaper Association, Ohio News Photographers Association, the Columbus Association of Black Journalists, the Society of Professional Journalists and the Kiplinger Program at Ohio State. He has a bachelor's degree in radio and television from Kent State University and a master's in information science also from Kent State.